The Candidate List of substances of very high concern(SVHCs) for authorisation now contains 197 substances.
Helsinki, 15 January 2019– ECHA has added five new substances to the Candidate List due to the carcinogenic, toxic to reproduction, persistent, bioaccumulative and toxic (PBT) and verypersistent and very bioaccumulative (vPvB) properties of the substances. The decision to include the four polycyclic aromatic hydrocarbons (PAHs) was taken with the involvement of the Member State Committee (MSC). The four PAH cases were referred to the MSC in order to address new hazard information submitted during the public consultation.
One further substance has also been added to the list having been identified as an SVHC by the European Commission due to its endocrine-disrupting properties. The Commission's decision follows the referral of the MSC opinionon this SVHC proposal in 2016.
Furthermore, one dossier submitter (the German competent authority) decided to withdraw its proposal toidentify undecafluorohexanoic acid and its ammonium salt (PFHxA) as an SVHC during the MSC agreement-seeking process.
Substances included in the Candidate List for authorisation on 15 January 2019 and their SVHC properties: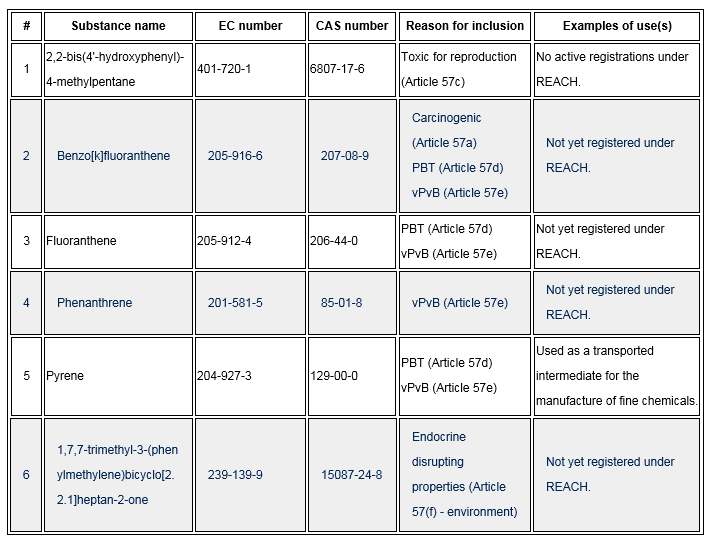 CTT can provide a one-stop comprehensive solution for consulting, testing and training of SVHC. For more details, please feel free to contact us.