Consumer Testing Technology Co., Ltd (CTT), as an accredited Third-party Service Provider, has become officially listing on Amazon Service Provider Network. CTT can provide products inspection , testing and certification and other consultation services for Amazon sellers.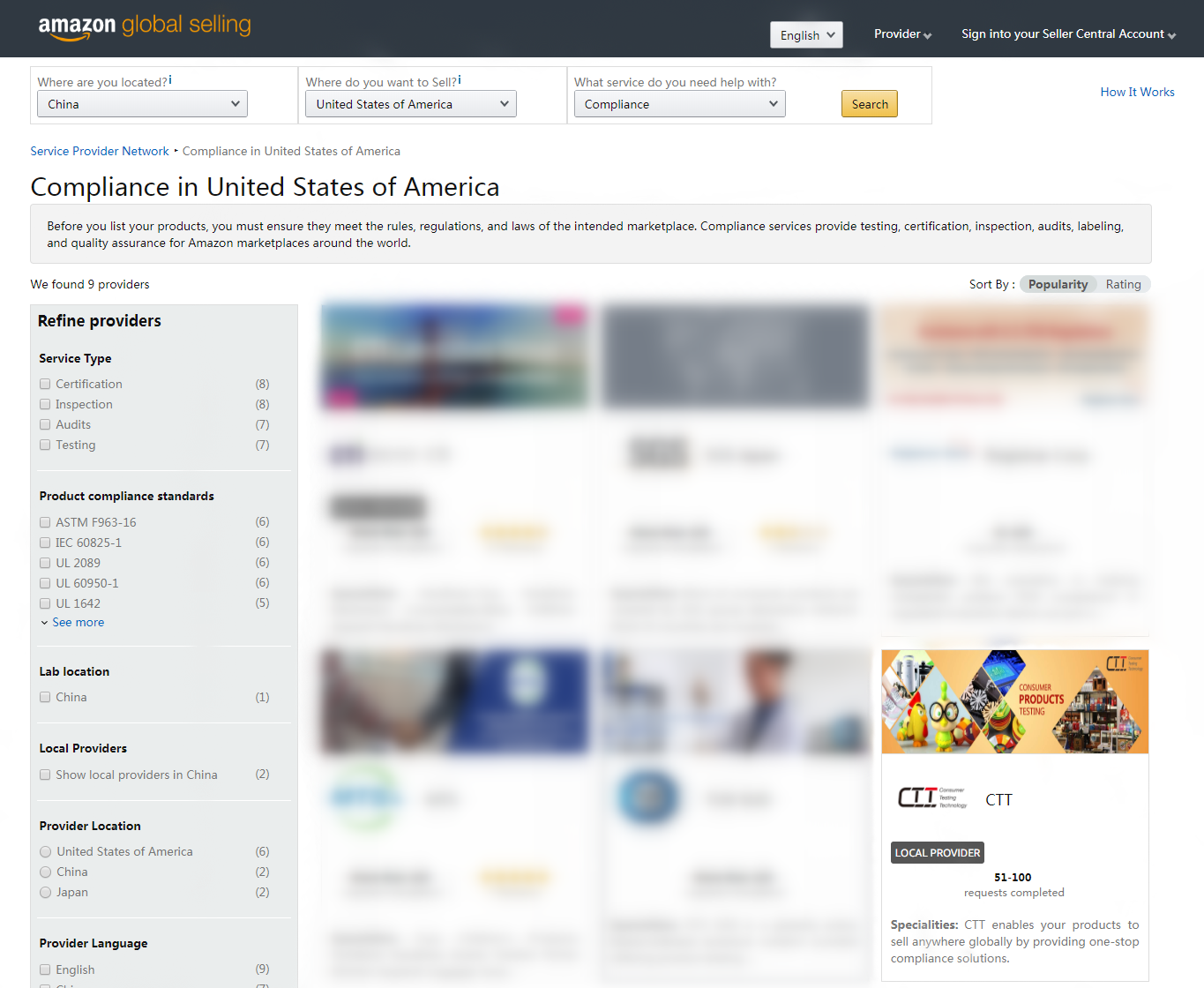 Recently there have been frequent cases of products removed from Amazon(USA) due to the absence of CPC certificate. The removed products cover many categories, such as children's toys, children's jewelry, and children's school supplies.
What are the specific requirements of CPC certification, and how to provide effective CPC certificates for buyers or sales platforms, please see the following answers.
What's CPC?
CPC (Children's Product Certificate) originate from the mandatory regulation CPSIA (The Consumer Product SafetyImprovement Act). The regulation require a written certification should beissued, in which the manufacturer or importer certifies that its children's product complies with all applicable children's product safety rules based upon the passing test results performed by a CPSC-accredited lab.
How can I get a CPC?
--Providing the product and testing information to the third party lab accredited by CPSC
--Confirming applicable regulations/standards to the products
--Product testing and the report issuing
--CPC issuing based on the compliance report
CTT is a third-party laboratory accredited by CPSC. CTT has a professional team and rich experience in product inspection, testing and certification, can help your products to sell smoothly on Amazon.